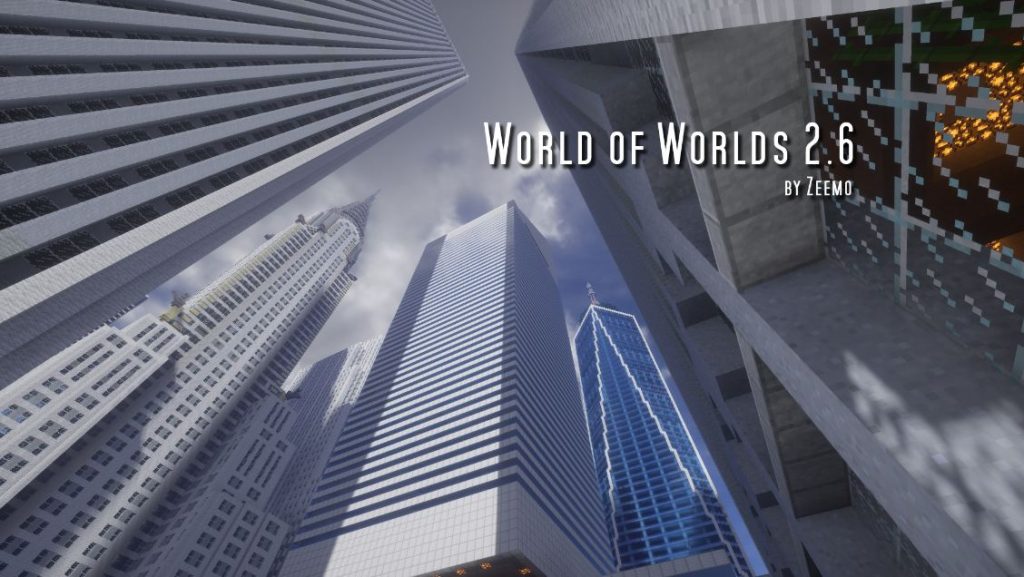 Salut les aventuriers, la version 2.6 de la map World of Worlds vient de sortir. Pour cette petite mise à jour Zeemo a rajouté la Freedom Tower et une reproduction de la montagne russe Cyclone de New-york. Zeemo a fait un travail remarquable sur cette montagne russe.
---
Caractéristique de la map :
Map ville avec des reproductions de batiments célèbres
Visite de map
---
Pour rappel, la map World of Worlds est une ville géante qui regroupe les édifices et batiments les plus célèbres de plus de 60 viles.
Photo de  la map :
Vidéo de présentation de la map :
Que pensez-vous de cette nouvelle mise à jour ?


Fondatrice et administratrice du site minecraft-aventure.N'hésitez pas à donner votre avis sur l'article !

Les derniers articles par max-aventure (tout voir)