9 views ❘
8 hours ago ❘
Author: ❘
Mod type:
How To Download & Install Data Packs aims at guiding players on the best way to find, download and successfully install data packs in Minecraft. For those who wish to make some changes in their game without modifying the game's code, data packs must the optimal choice. In short, data packs enable players to customize their Minecraft world by adjusting different aspects of the game or adding new features. The process of installing data packs is also quite straightforward, let's start!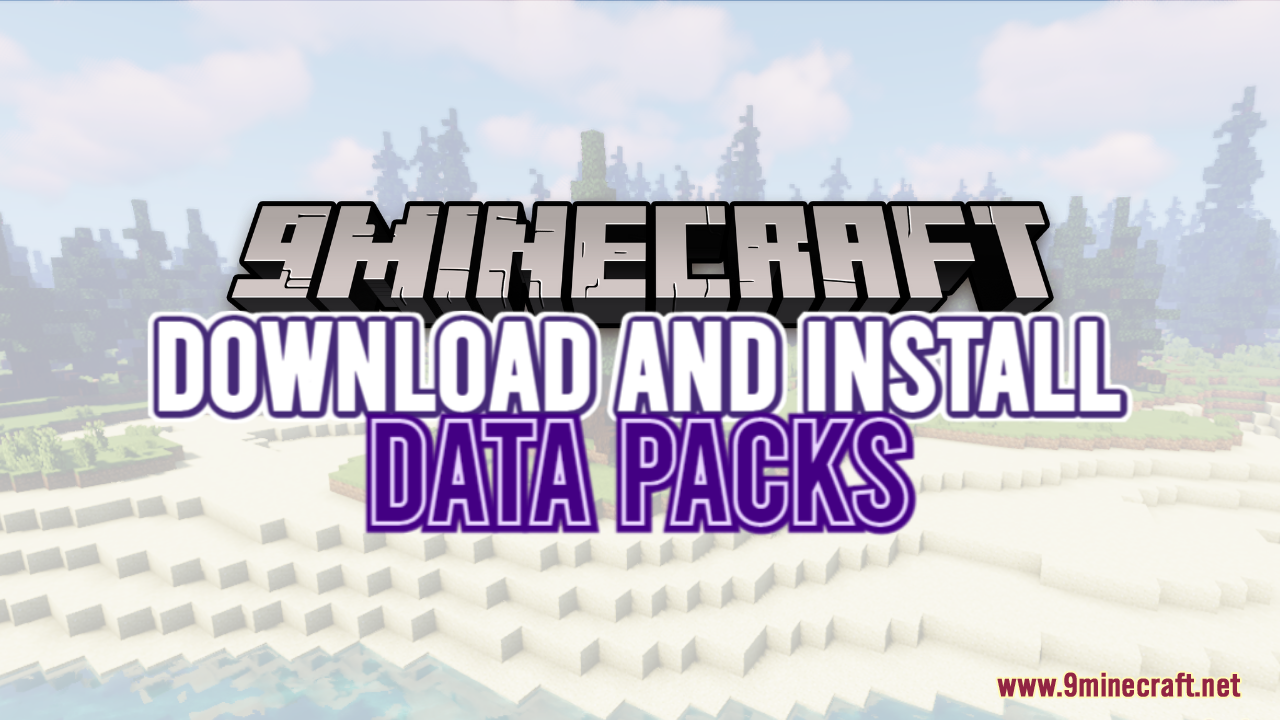 Step 1: Access the data packs download page
There is a wide variety of data packs that you can choose to experience, depending on your personal preference. By clicking on the following link, you are directed to a page where you can see the review and download links of all the latest data packs there are:

https://www.9minecraft.net/category/minecraft-data-packs/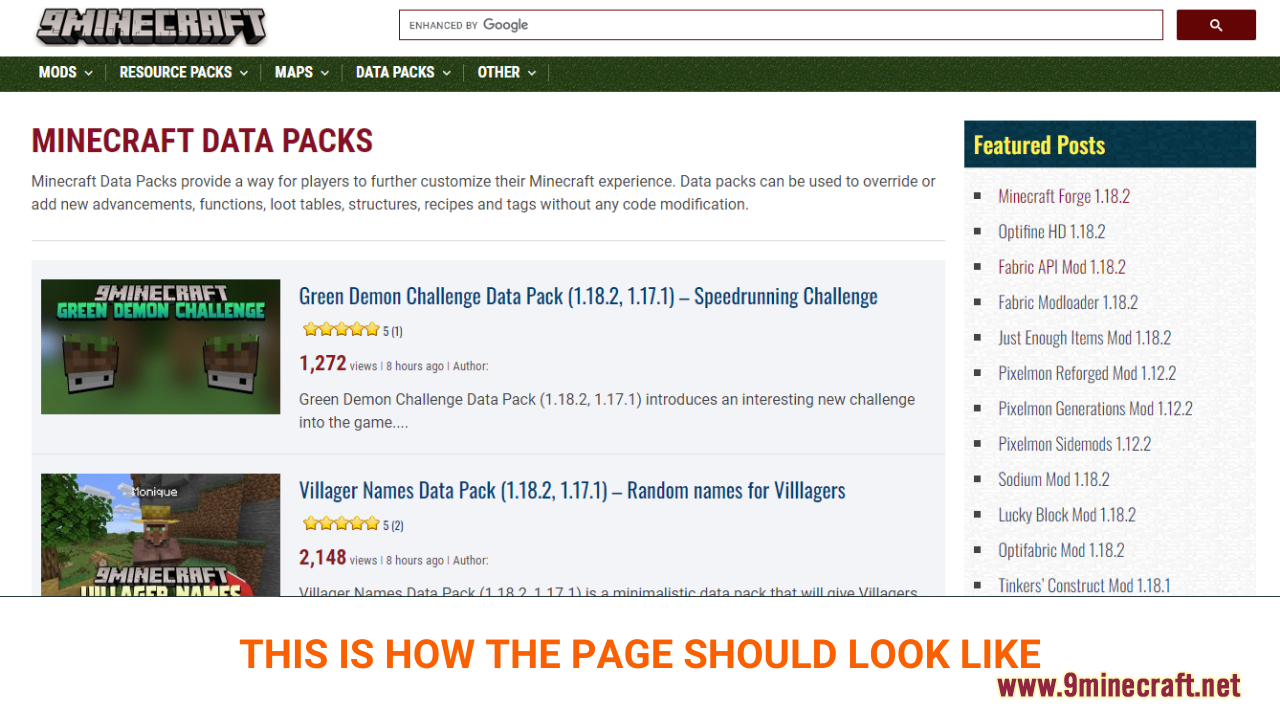 Step 2: Download your favorite data pack
As you scroll down the page, you should see a list of the latest data packs. Each post contains example pictures and the main features of a specific data pack, making it easy for you to choose your favorite.

After deciding on the data pack you want to install, click on the download link at the bottom of the post to download. Remember that you should download the

data pack version

that is

compatible with your current version of Minecraft.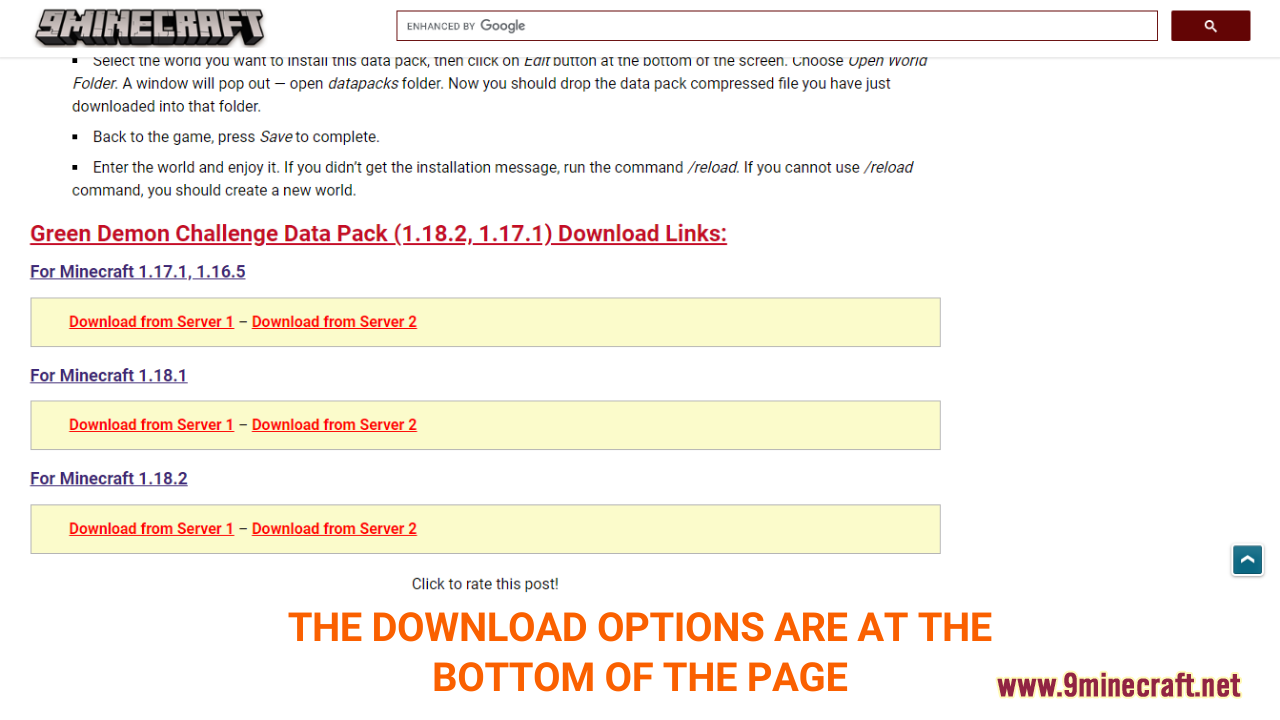 A new tab should appear when you follow the download link, click on the

DOWNLOAD

button to start the downloading process.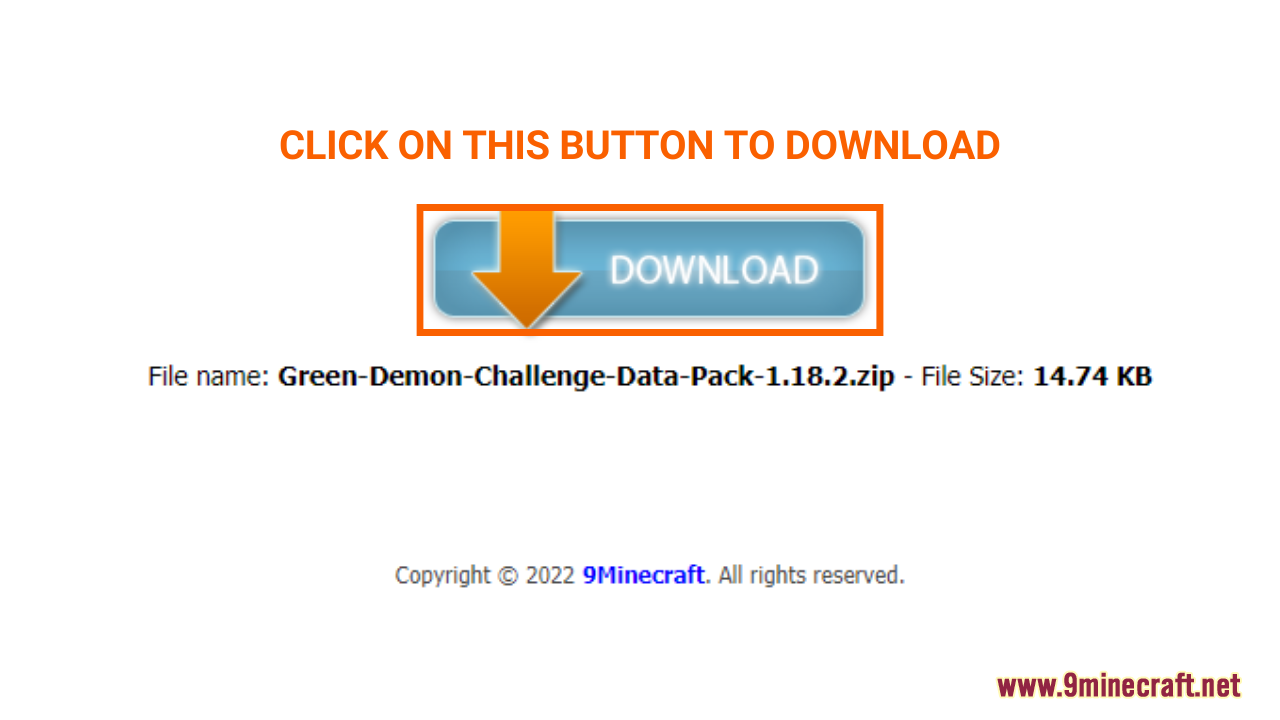 Step 3.1: Install the data pack in an existing world
Now that you have downloaded your data pack, it's time to open the game. Unlike mods or shaders, you can't install the data pack one time and activate it in all of your Minecraft worlds. Therefore, you have to install the data pack for each of your individual singleplayer worlds, and here is how you can do it:

Open the game and click on "

Singleplayer

", select the world you want to install your data pack. Next, click "

Edit

" on the bottom left to continue.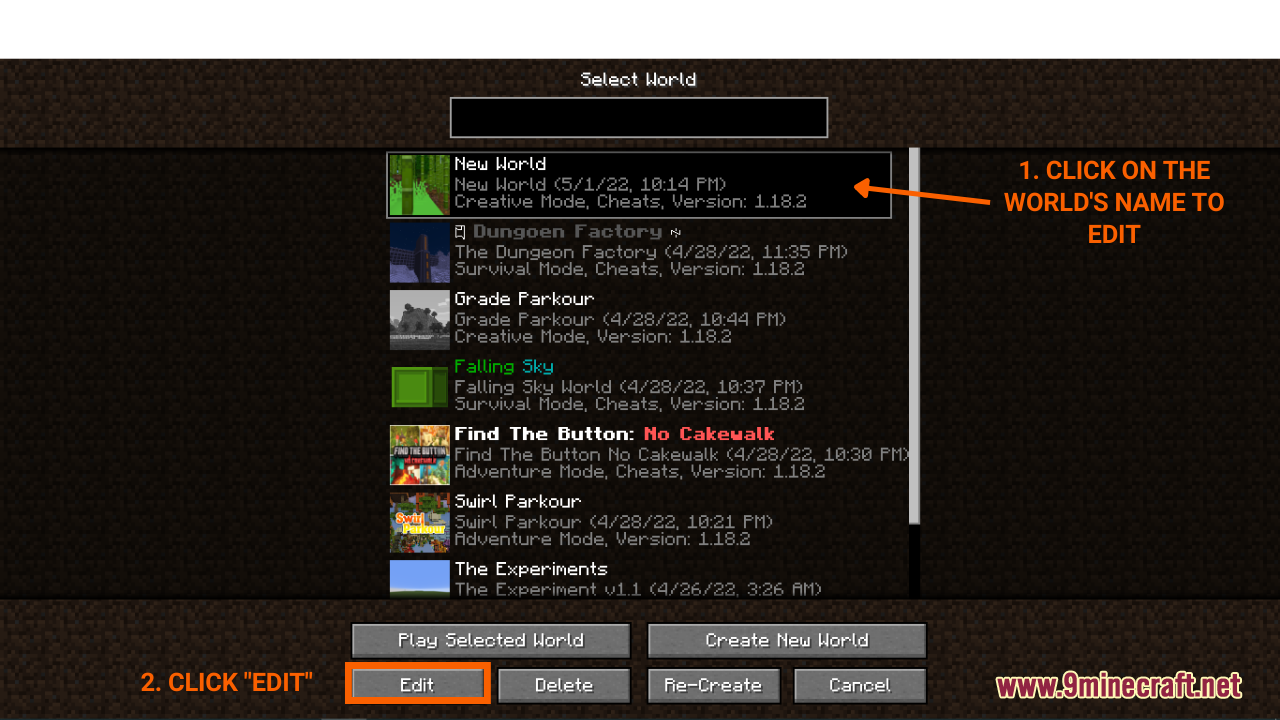 When this window shows up, click on the "

Open World Folder

" Button.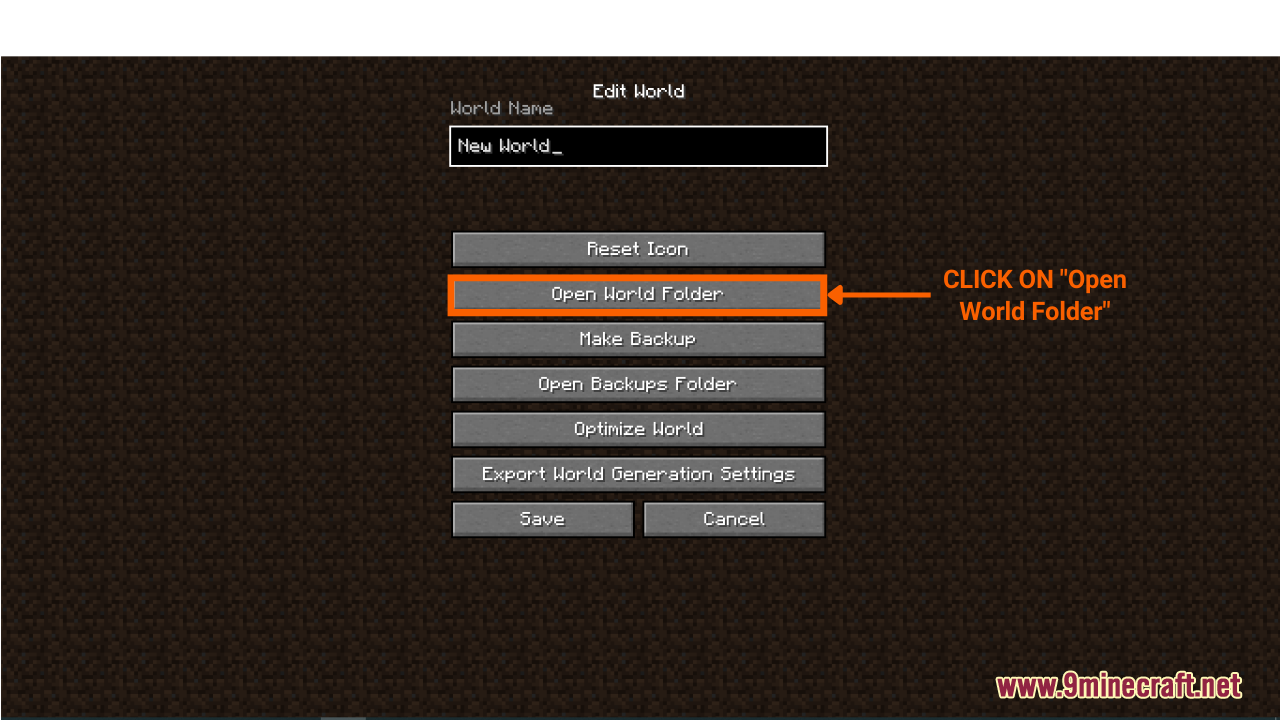 Inside the world's folder, you should see a folder named "

datapacks

", go ahead and place the data pack file you have just downloaded in Step 2 into this folder.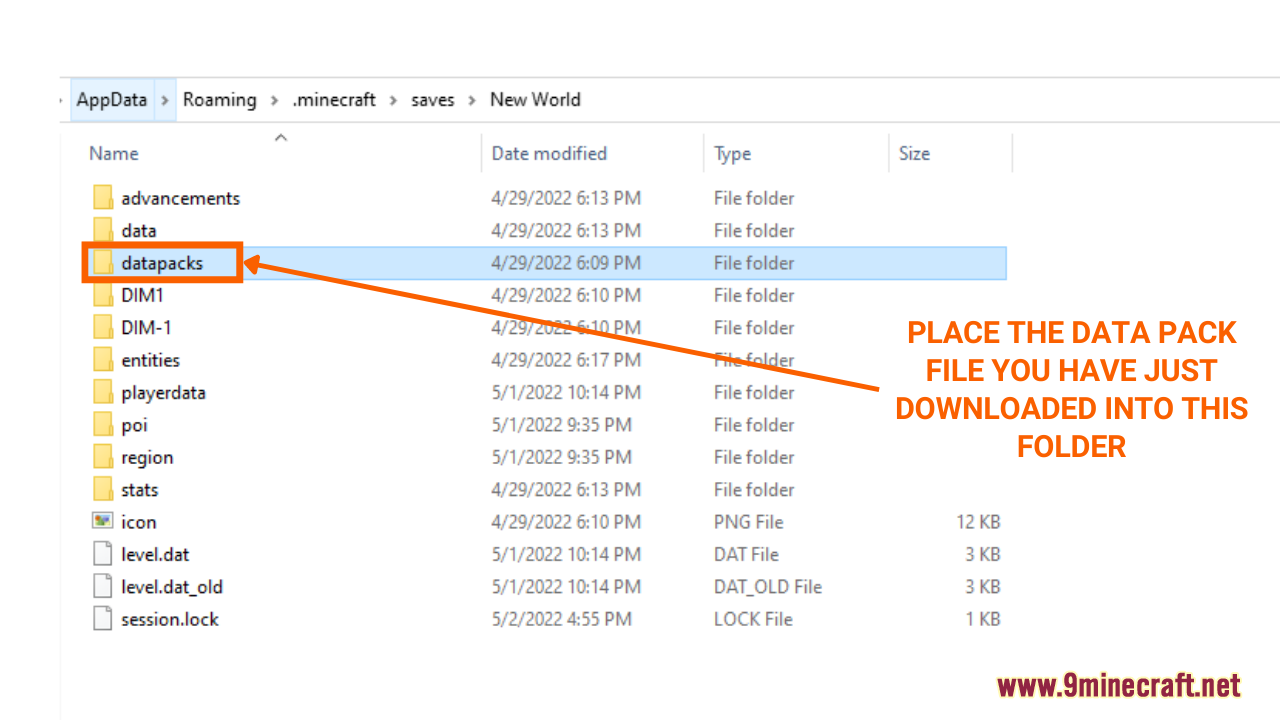 Click "

save

" and go back to the game. Your data pack has been installed.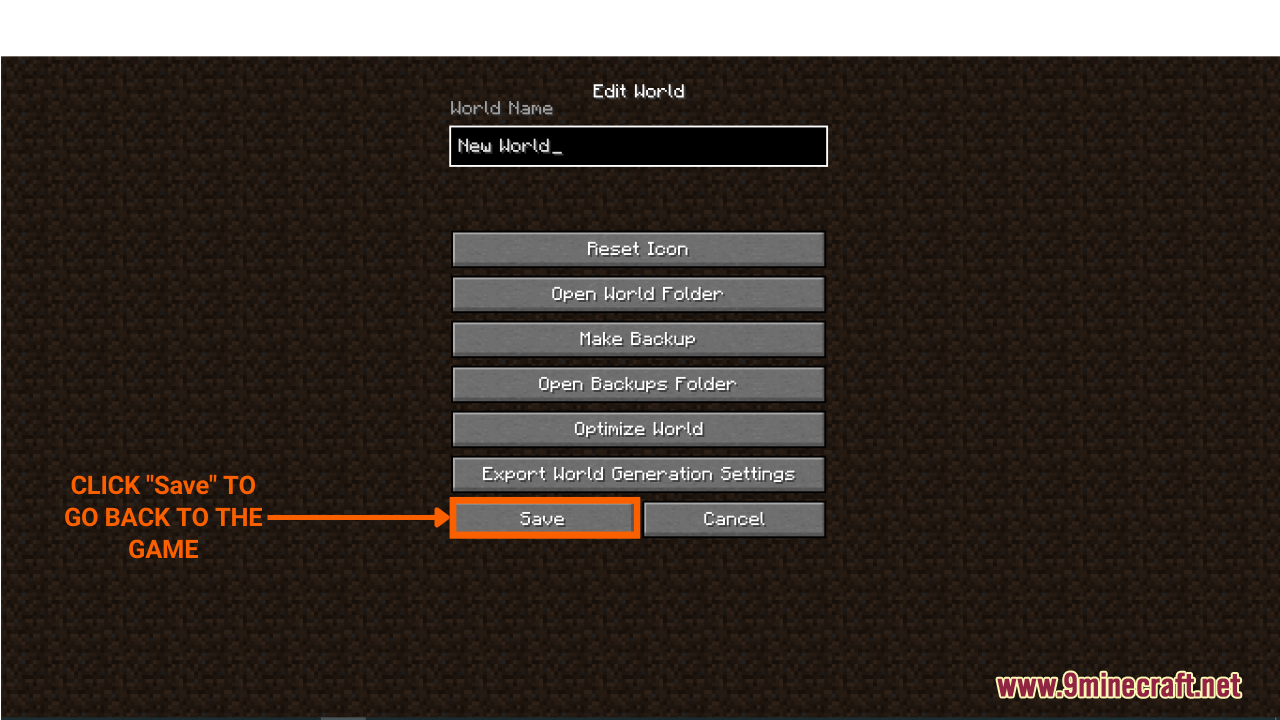 Step 3.2: Install the data pack in a new world
Open the game and click on "

Singleplayer

", then choose "

Create New World

"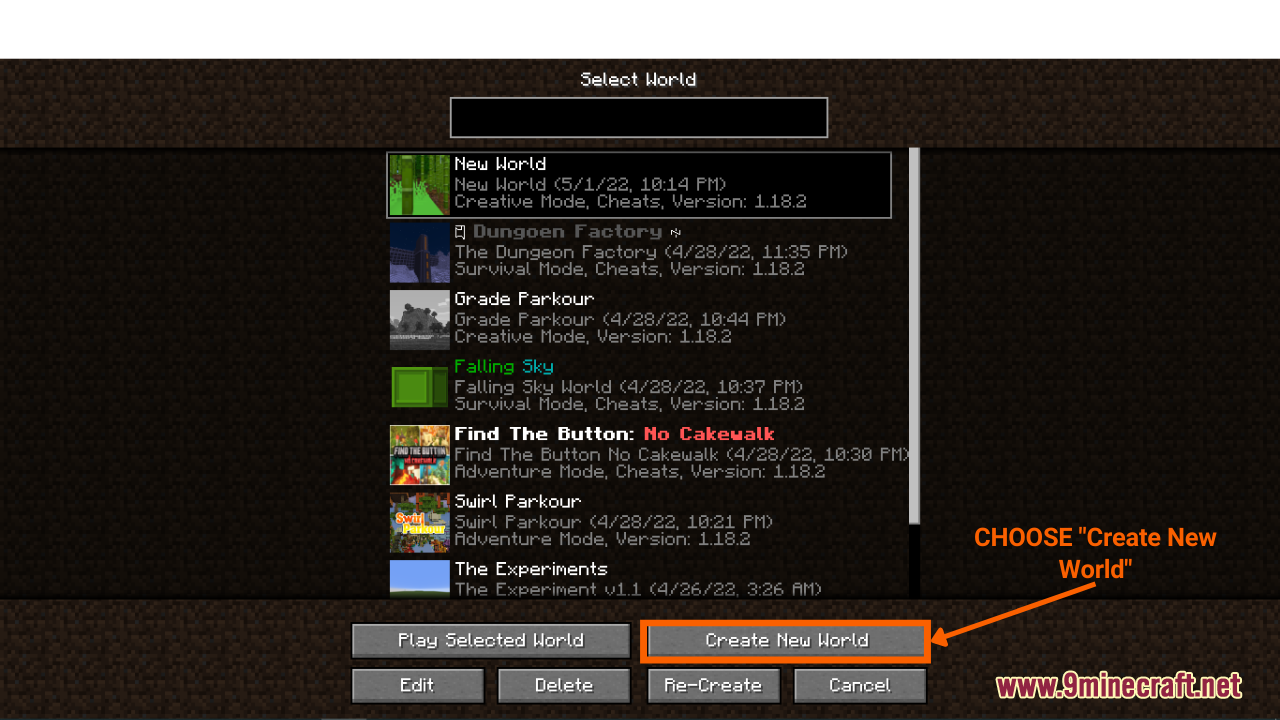 On the next window, you can see there is a "

Data Packs

" option, click on it to proceed.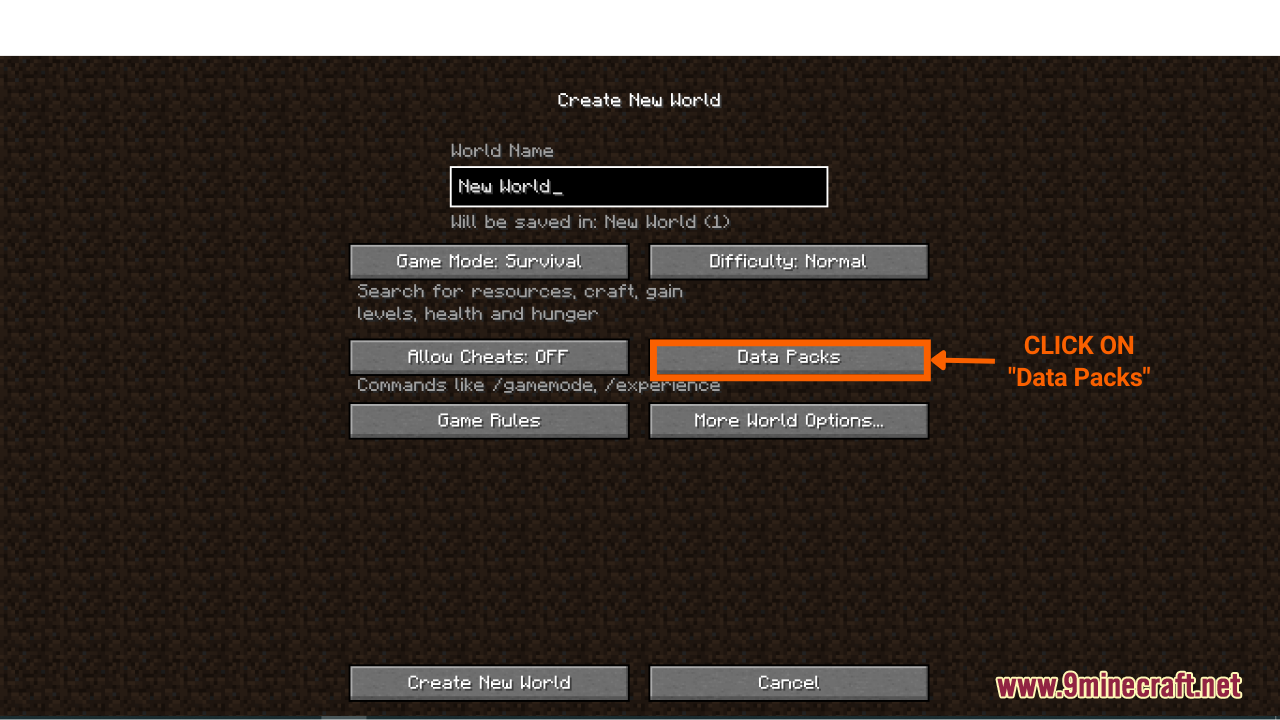 Next, you should see a window pop up with a list of all your available data packs and the activated ones, click on "

Open Pack Folder

" to install the ones you have just downloaded.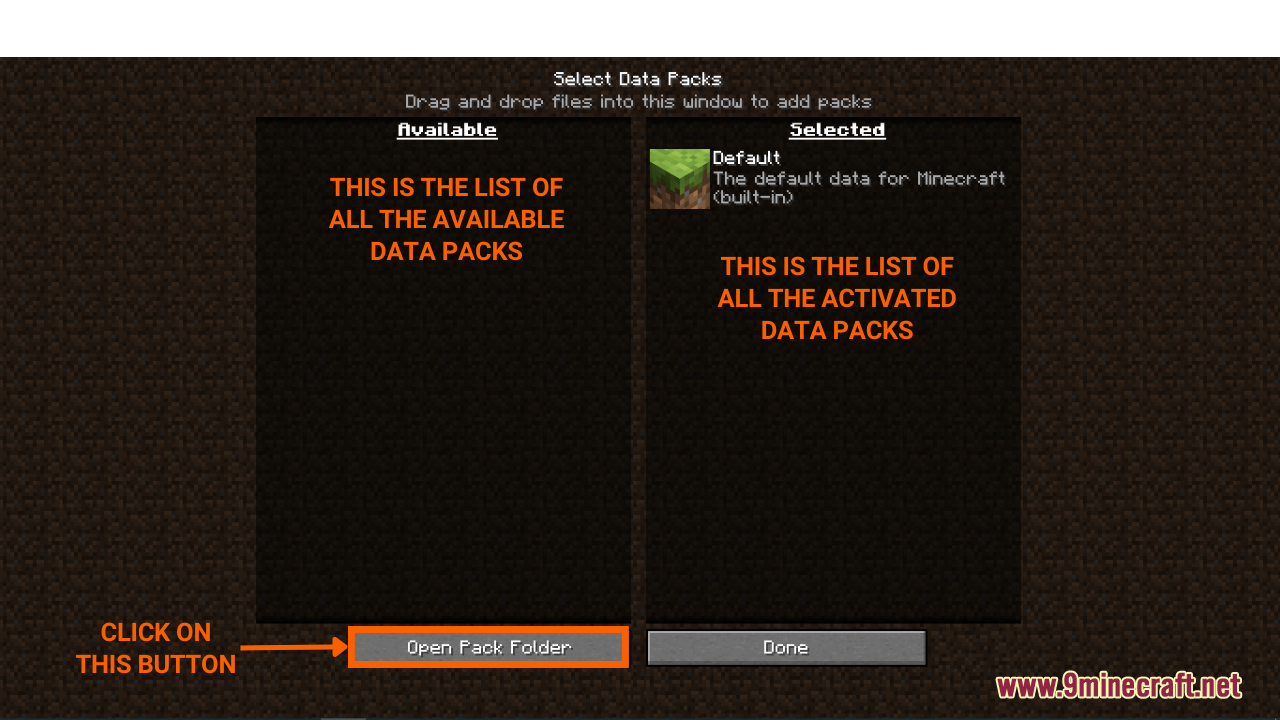 "Open Pack Folder" button

will take you to the new world's folder, drag and drop the data pack you have just downloaded into this folder.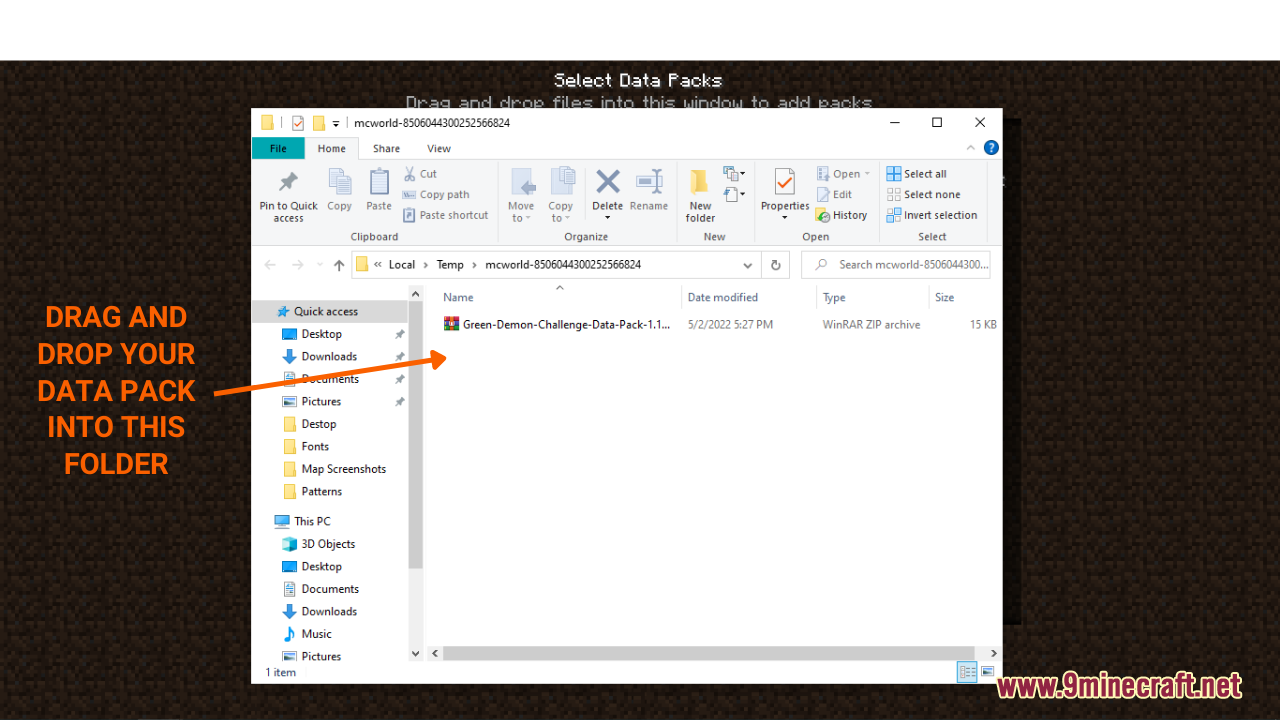 Go back to the game, click on the data pack you want in order to activate it.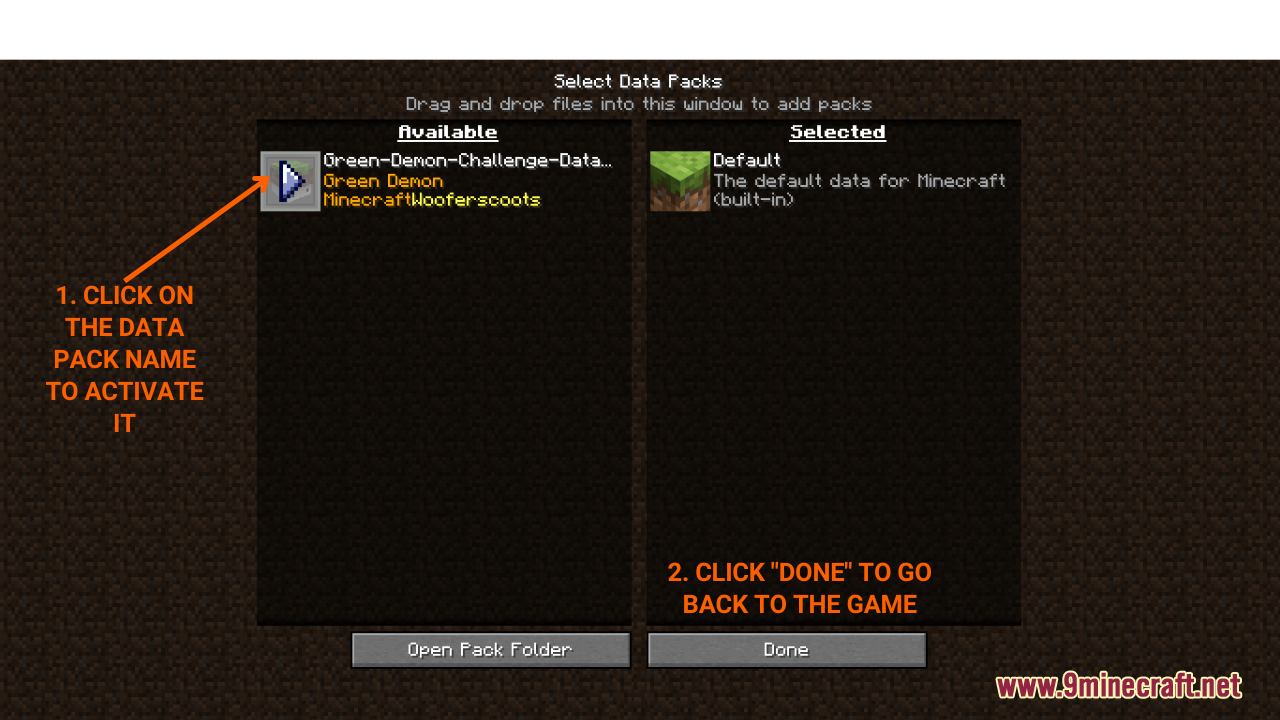 Click "

Done

" -> "

Create New World

" and you are finished! A new world will be generated with data packs installed within it.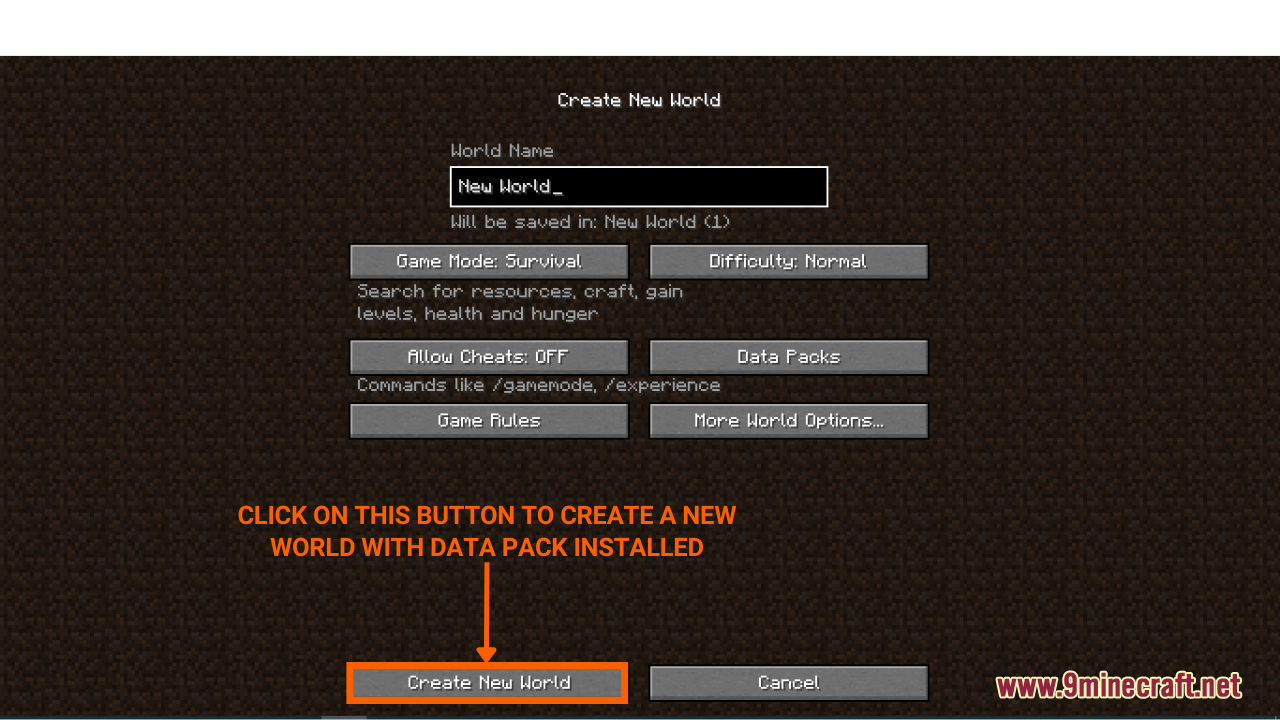 Step 4: Make sure the data pack is loaded in the game
Normally, most data packs will work immediately upon being activated in the game. However, a few of them will require the game to be reloaded in order to work properly.

To do this, use the command "

/reload

" in your game, just type "

/reload

" and hit "

enter

" to use the command.

However, for certain worlds that do not allow cheat or using commands, you will need an extra step to enable it in order to use "

/reload

" command.
Here is how you can enable command in the game: Hit "Esc", choose "Open to LAN" -> "Allow Cheats: ON" -> "Start LAN World" and now you can cheat in the game!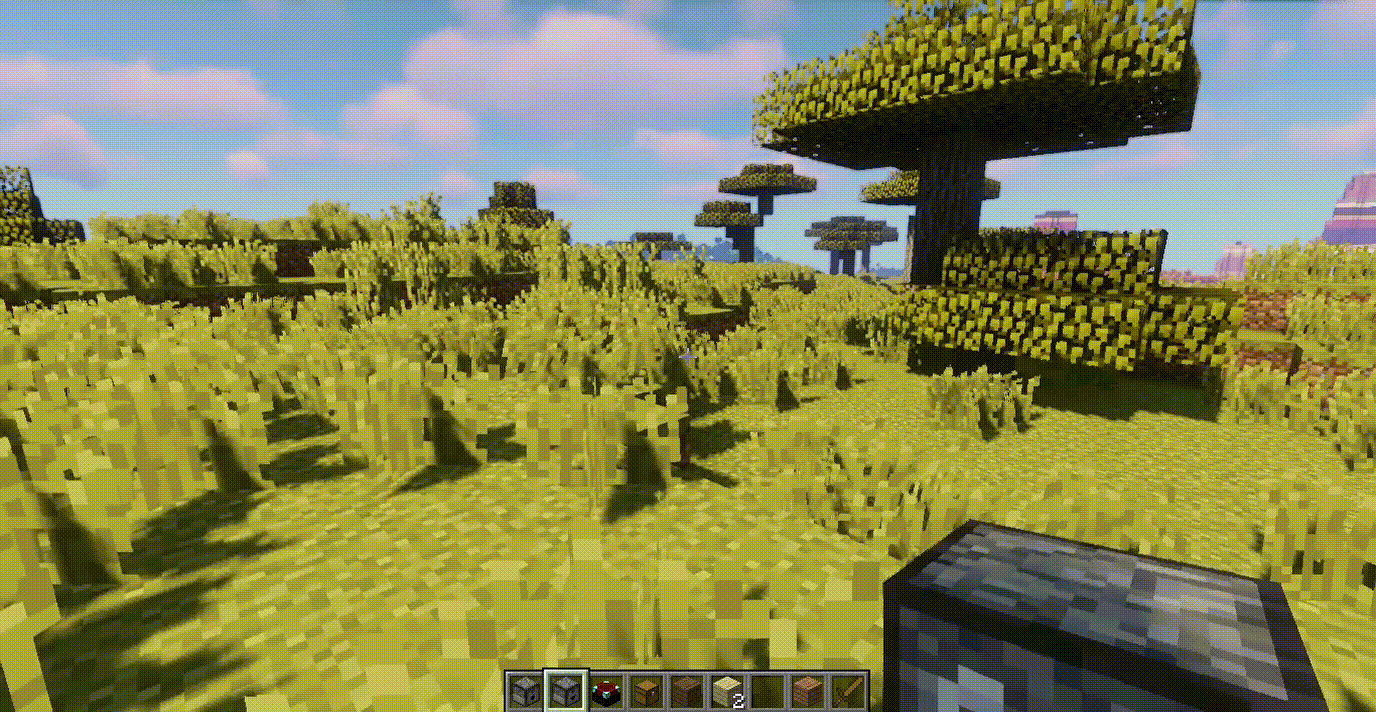 Tags: