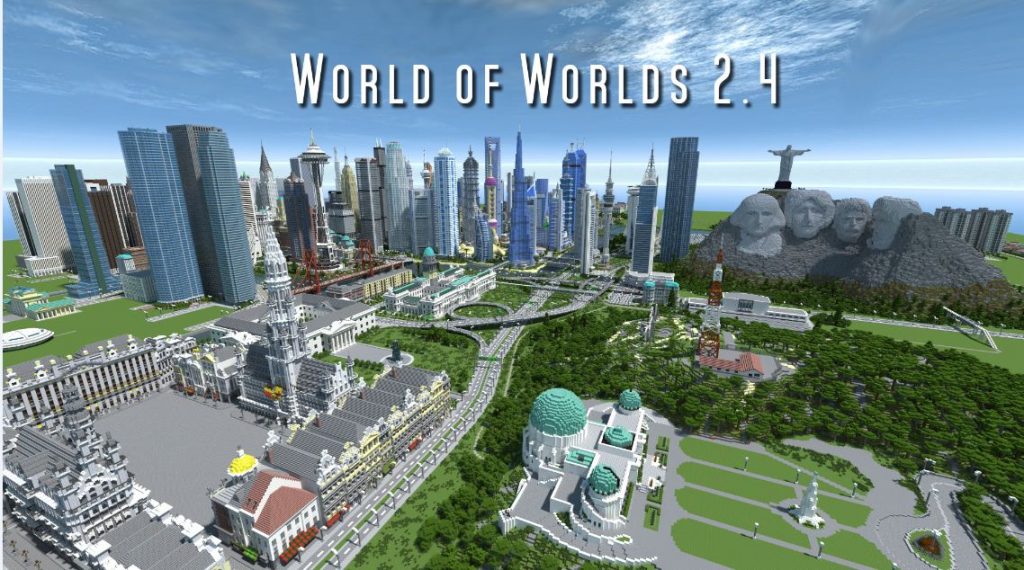 Salut les aventuriers, voici la version 2.4 de l'impressionnante map World of Worlds réalisé par Zeemo. Dans cette mise à jour Zeemo a réalisé un travail fantastique en ajoutant aux villes et batiments déjà présents de toutes nouvelles structures. Visitez Bruxelles et Venise comme vous ne l'avez jamais vu, fait aussi un tour à Hollywood au bien partez du côté d'Istanbul. Pour finir vous pourrez aussi voir Jakarta, Saint-Pétersbourg ou encore Séoul.
---
Caractéristique de la map :
Visite de map style ville ;
Reproduction de bâtiment ou de partie de ville connu.
---
Photo de la map ville World of Worlds 2.4 :
Vidéo de présentation de la ville World of Worlds 2.4 :
Bonne promenade sur la map World of Worlds 2.4.