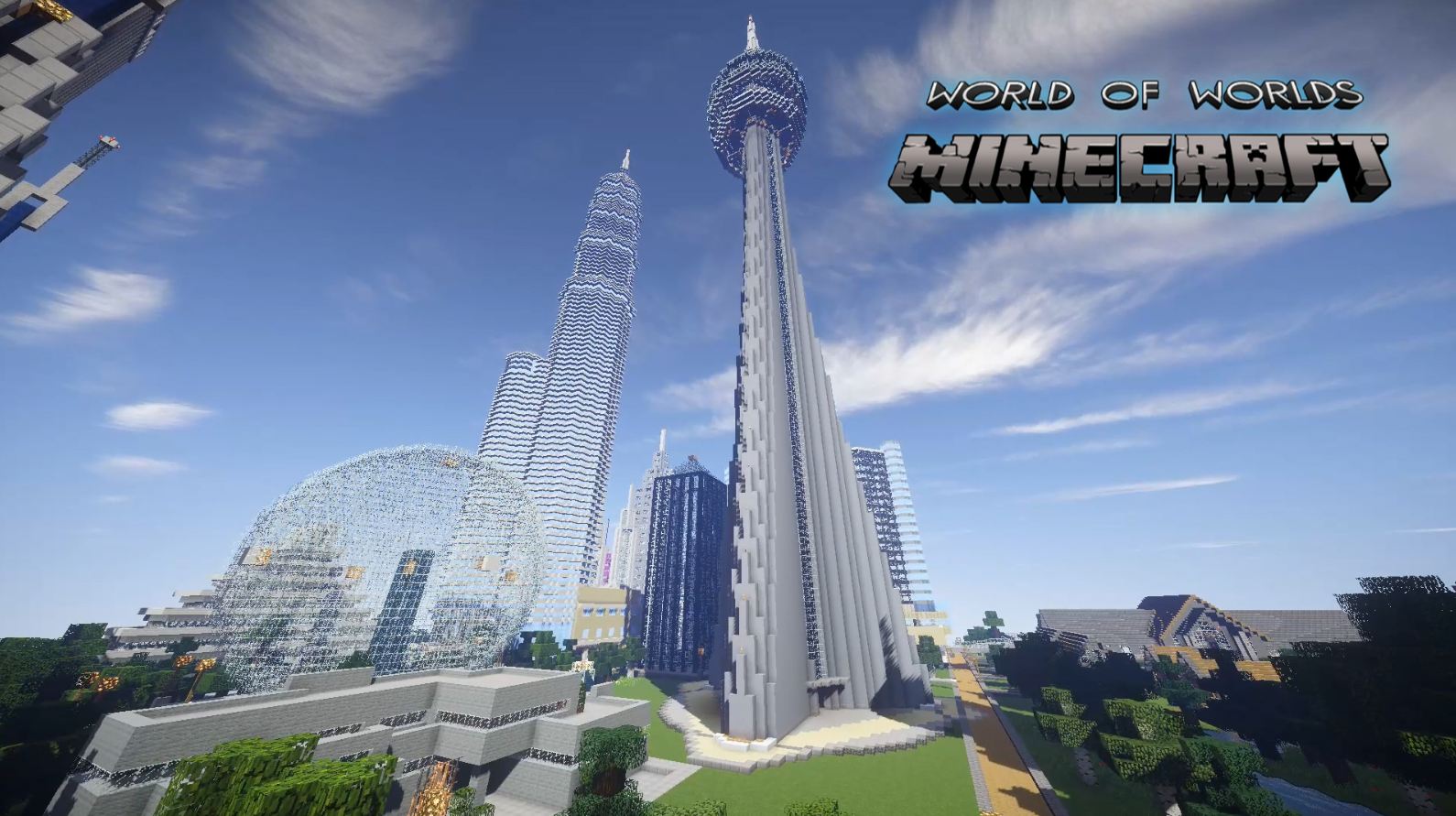 World of worlds réalisé par Zeemo pour minecraft reprend les monuments les plus grandioses pour les reproduire sur cette map.  Promenez vous dans cette ville et partez à la découvre des immeubles, ponts ou monuments les plus célèbres.  Que ce soit la tour Eiffel, l'arc de triomphe, des grattes-ciel impressionnants ou encore l'opéra de Sydney vous allez en prendre plein les yeux.
Lien de la MapCrafter : World of worlds.
Photo de la map World of Worlds :
Vidéo de présentation de la map World of Worlds :
Que pensez-vous que cette impressionnante map ?