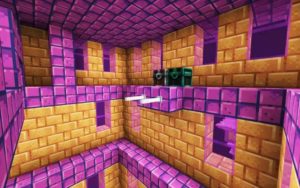 Pixel Daydreams Resource Pack for 1.17.1 is a simplistic and detailed styled Resource Pack. It will bring a low resolution of 16×16 in this pack. This Resource Pack was started about some eight years ago, It have been only 50% completed as for now. It have been developed by the original developer Steelfeathers but later was discontinued until the 1.7.10, But as for latest version it have been developed by the Sassafrassanid.
The amount of detailing have been put towards the grass, stone to make this game look very realistic and simplistic at the same time. Purpur block will be looking very detailed and colorful. Lava will be looking unique and bright. Stone will be giving a real life like looks in the game. Forest will be looking very dark at the night. Most of the features have not been completed, Because it was recently started about a day ago. There will be tons of features that will be added soon.
Pixel Daydreams Resource Pack Updatelogs for 1.17.1:
New Grass and Granite.
Added Lava and Flowers.
Updated Copper and Iron.
Improved Anvil and Cobblestone.
Fixed Crimson Nylium and Purpur Block.
New Polished Blackstone and Cyan Bed.
Screenshots: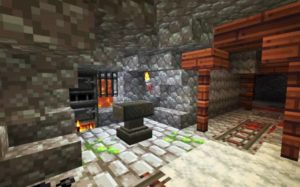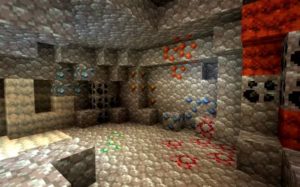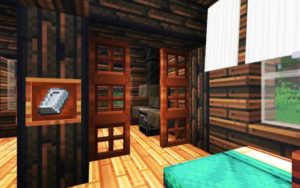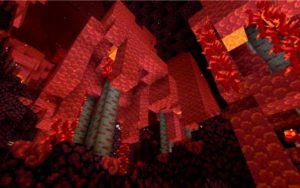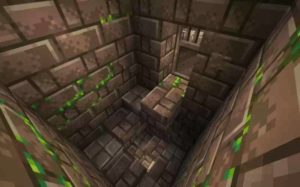 Download Pixel Daydreams Resource Pack for 1.17.1/1.16.5:
For Minecraft 1.17:
ow to Install This Resource Pack:
Download this Resource Pack.
You will get a .zip file for this Resource Pack.
You will have to open the %appdata% folder.
Then you will have to go to .minecraft folder.
You will have to go to Resource Pack Folder.
Move the downloaded .zip file into that folder.
After it then you will have to run Minecraft after placing the .zip file.
Then open the Minecraft.
Enjoy playing this Resource Pack.
Note:
We do Suggest you to Download and install OptiFine HD for this Resource pack.
Disclaimer:
We also do try to take very good care of the links that will be available here. But sometimes some developers of the Original download links remove their links from the Third Party websites. In that case we will need some assistance from the users in this regard. Please Inform us If you do find some broken links or content in the comments section below. We will try to give you the working links as soon as we can, We are updating these Resource packs regularly and If you do find some broken, fake or any links that will have virus or deleted ones, Kindly let us know in the comment section. We do try to give all the genuine links for every contents that are available here